Syndicated by One Source Media, Long Island City, New York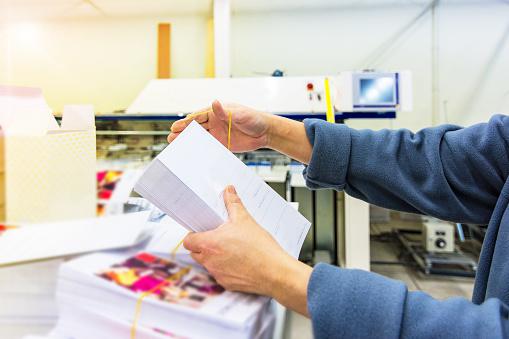 Banners, binders, e-books, envelopes, decal, note cards, placemats, handouts, stickers, calendars and so on, there are many things that you may be looking to get printed. Your motive behind them can be having something personalized, or for your business branding or to create an effective advertising campaign.
When you want to have something printed, you look for affordable printing services, and quality backed printing. This is where avoiding some key mistakes becomes highly important. So, what are those mistakes? Read on to know:
Poor Design
A poor design not only means an unattractive design flow but also means sticking to something obsolete. It also means not following the basic guidelines for the print. When you want something visually appealing, you should go for an exceptional and unique design finish that is also effective.
Text Errors
Textual errors like spelling mistakes and wrong use of words can put your effort to waste. This is something that is very basic and must not be committed at all. While we all are liable to make spelling mistakes repeatedly, print material has to be done fully right. This is where a thorough proofreading of the design draft is necessary.
Overcrowded Design
What purpose will your print material do if it is illegible and annoying to read? There has to be the right balance between color, design, font, and use of text. Overcrowding, even a single element will make it look shabby.
Low Resolution
In the times of high-resolution images and videos everywhere, why commit this gross mistake of keeping the print image to a low resolution that can be denoted easily with tiny dots of color? Make sure that you look at the DPI of your print material. Consult your service fully regarding this. If the print draft or sample looks even a bit blurry go for a higher DPI.
Picking the Wrong Print Material
Are you getting a calendar printed? Are you looking for posters? Have you considered the material on which your design will get printed? For different print types, different print materials correspond to. Ensure that you have sorted this out with your service provider. Go for a few samples to ensure that product is right.
Using the Wrong Format
While you may think that the result will get physically printed why put thought into the format. But this is where many printing mistakes occur. There are certain formats like .png and .gif which don't translate into high resolution in the prints. Make sure your print file format is that which can handle high PPI.
Choosing the Wrong Service Provider
Chances of the above mistakes occurring drop-down when you work with a quality, reliable, and experienced service provider. Ensure to look for a printing company with expertise in different printing materials, specific to meet your requirements.
The printing process isn't as simple as it may. It involves different levels and procedures. Therefore, start looking for document printing online that cater to your requirements well by avoiding serious mistakes is recommended.
The post Seven Mistakes to Avoid When You are Getting a Print Material Done appeared first on Printing Industry Blog.
* This article was originally published here
One Source Media
3100 47th Ave, Queens, NY 11101
(347) 353-5150

https://www.google.com/maps?cid=5313632701819553670
Custom banners, digital printing, and vinyl car wraps for Queens and Brooklyn businesses! One Source Media has cemented our reputation as the top Queens banner printing and custom Signage shop through fast delivery, customer service, and quality! We do all types of custom Vinyl banners, Wrap advertising, Decal, and Window film on all sorts of commercial vehicles, and a full range of architectural wall wraps, window wraps, and vinyl graphics for buildings! If you need Vinyl vehicle wraps, vehicle graphics, commercial printed Wallpaper, a Wall decal or vinyl Mural, or perf window film graphics, call One Source Media today! We work with companies of all sizes across NYC, including Queens, Long Island, Brooklyn, and Manhattan!