Syndicated by One Source Media, Long Island City, New York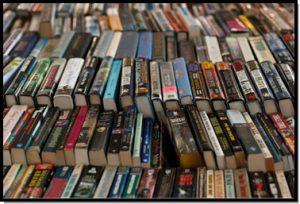 A form of offset printing which constantly puts in a roll of paper through the press is known as web offset printing. Such presses are able to print on both sides of a paper simultaneously. These days, this job is outsourced to various printing companies around the world, and the Internet has made it easy to reach out to them.
Top benefits of web offset printing
1. Highly cost effective- Rolls of paper cost only half of the price of precut paper, making this a cost effective printing solution. The use of rolls instead of sheets also makes this process more efficient than others.
2. High speed- Web offset presses manage to print several thousands of paper rolls every hour. Operators do not have to worry about reloading these machines with precut sheets. A company that wants to obtain many copies of its catalogs or magazines can easily get it done through web offset presses.
3. Consistent quality- When a printing service makes use of Advanced Interface systems and the latest technology, high quality results with consistent levels of quality can be expected every time. The turnaround time is also pretty quick here.
4. Less money for black and white prints- The cost of printing black and white is significantly lower here than most other processes
5. Large scale prints- Looking to print in huge volumes? If yes, then a web offset press is a great solution. One can expect large scale prints here with no sacrifice on quality.
6. Flexible- Additional tasks such as folding, perforating, and cutting paper can also be accomplished here. Heatset web presses come with large drying lamps to set ink quickly on a high quality image.
7. Some Sheet Fed presses are equipped with a "Sheeter", thus using rolled paper ( like web rolled paper ) feeding than using cut sheets.
Choose a well known company
For fulfilling the above printing requirements, it makes sense to choose a reputed printing company, irrespective of its location. Through the Internet, it is now possible to get in touch with an agent who can find the most suitable print company. Expertise in the field is necessary for obtaining a good quality product, and one should always give time to the same.
Timely delivery of a printing assignment is very important. There are many cases in which books are required at the end of a month, or magazines are necessary at the end of a week. It is important that the printing company gets the message about timely delivery, so that deadlines are not unnecessary missed. Keep a few days in handy for editing as well.
Printing can help build brands
Good quality of print helps to build a brand. When books and magazines printed beautifully reach the customers, they tend to remember company names for a long time. Similarly, when magazines are rolled out for employees and not for the public, the same logic is applicable. Strengthening a brand helps to build a large and loyal customer base over the years.
Good quality always shows that a company cares for its employees, or customers. Therefore, one must get in touch with printing companies for the best results in this aspect.
The post 6 Benefits of Web Offset Printing appeared first on Printing Industry Blog.
* This article was originally published here
One Source Media
3100 47th Ave, Queens, NY 11101
(347) 353-5150

https://www.google.com/maps?cid=5313632701819553670
Custom banners, digital printing, and vinyl car wraps for Queens and Brooklyn businesses! One Source Media has cemented our reputation as the top Queens banner printing and custom Signage shop through fast delivery, customer service, and quality! We do all types of custom Vinyl banners, Wrap advertising, Decal, and Window film on all sorts of commercial vehicles, and a full range of architectural wall wraps, window wraps, and vinyl graphics for buildings! If you need Vinyl vehicle wraps, vehicle graphics, commercial printed Wallpaper, a Wall decal or vinyl Mural, or perf window film graphics, call One Source Media today! We work with companies of all sizes across NYC, including Queens, Long Island, Brooklyn, and Manhattan!